Why to try our Erotic massage?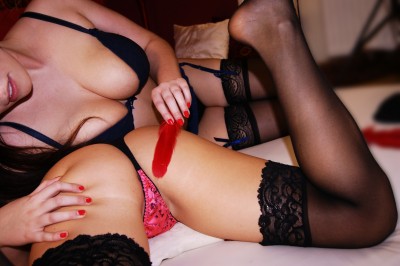 Erotic massage for body and mind
We provide professional massages with added value. Our cozy massage rooms and very stylish and lovely ladies ensure an exceptional quality experience.
All of our masseuses are strong and interesting personalities who will immediately enchant you. We choose our colleagues very carefully. We enhance their natural talent and skills gained at regular massage courses with our own training. Therefore, it will be no wishy-washy experience… If it still was, please, write us a review using an anonymous code in the hallway of the salon. We appreciate such reviews very much as they represent challenges that need to be tackled head-on.
Lots of sex without having sex
All erotic practices are performed safely through a sophisticated massage of your intimate parts. Kissing, oral sex and intercourse are absolutely taboo. Performing the practices within our rules depends only on agreement with your masseuse, and at no extra charge!
Maximum discretion
At our salon, you really will not meet anyone. We are almost paranoid about guarding your privacy and make sure that you do not meet other clients.
A lady receptionist or an operating manager will not check up on you. We do not have such positions here. The masseuse of your choice will keep you company the whole time, starting with pick-up at the front door.
Our salon does not have a bar or other guest lounge where you may be forced to stay before or after the massage and run into other clients. Our massages times are scheduled very carefully with sufficient time to spare. You will never have to wait for your massage and when it is over you will have enough time to get mentally attuned to the return into the real world  Refreshments will be served comfortably, right in the massage room.
You will not meet other masseuses either. They spend their free time in a cozy lounge area where clients are not allowed.
It is really original
Regarding the scope of our activities, we are very likely the longest running Prague Erotic Massage Salon. Throughout the operation, we have not compromised our principles. Your continued interest confirms our opinion that it is good!
We don't watch time, just a little bit
We are well aware that stress and relaxation do not go together. Therefore, we plan every order far enough in advance.
100 % health and cleanliness is not just a phrase for us
Clean, scented and tidy is not only the body of a masseuse, but also the environment where we take care of you. A disinfected massage mat is a must, as well as towel and bed sheet laundered with care and love.
Massage substances
We know you like dropping by on your lunch break and poorly washed off massage oil could complicate a lot of things. Therefore, we use only unscented water-based massage products that are easily washable.
You know where you stand
We do not promise anything we don't intend to meet. The lady you have ordered will be always waiting for you. The massage price is final, no extra charges.
We will pamper you
We need to make you feel like in paradise and will treat you accordingly. If there is anything you feel ashamed to tell us, we will read it from your eyes anyway.
Refreshment goes without saying
It is hard to enjoy the moment being thirsty. Choose anything from our beverage menu. If you're hungry after the massage, we will advise you where you can also satisfy your stomach.