2018
---
26. June 2018
Vacation 30.6. - 8.7.
We're catching sun the first week of a july! Those who feel like they wont make it without us whole week can still stop by till the end of this week for some last minute cuddles! :-) Latest you can see us at friday 29.6 from 9:00 till 17:00.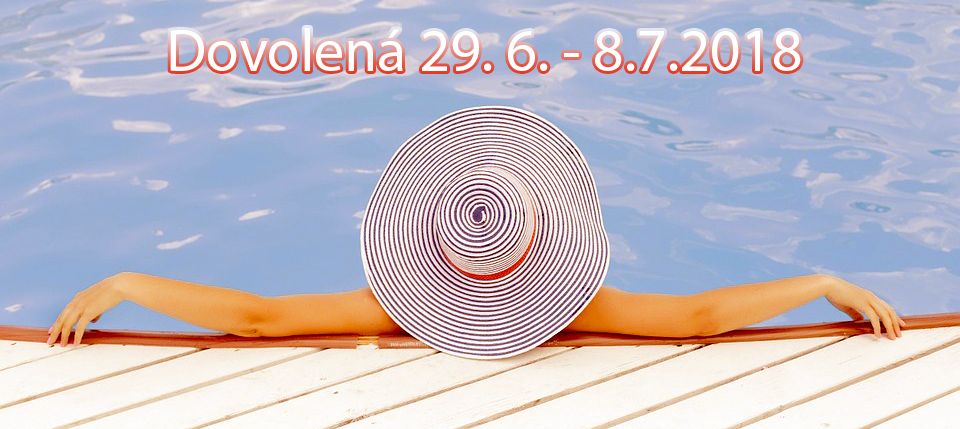 ---
7. June 2018
Katrin is back
Hello dear clients


I am coming back to Prague after my traveling around the world. You can find me in the salon from 25th June. I enriched my sensual massage by several new techniques. I am looking forward to spend lovely time with you,
Katrin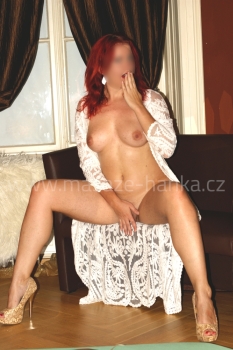 ---
15. March 2018
New masseuse Nela
I like cuddling and I love play with you. I´m enjoying it. My massage will eliminate stres and lead to teh climax. I will do everything to make you happy. I looking foward to your visit.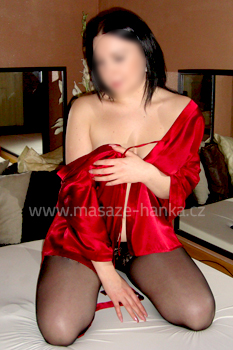 ---
26. February 2018
Alisa is coming back
Alisa is coming back! :-) Don't wait if you've missed her, she's massaging again since this friday 9:00.
---
21. February 2018
Natalka's vacation
My dear ones,

I have decided to take a short break. Everyone needs rest and people who give out positive energy need it the most
Im going to gather new strenght on a holiday in spa. I'll be looking forward to see you all soon again, so we can celebrate my five years anniversary in the saloon.
Be nice to my girls in the meantime. I'll be back soon with all of my inner sunshine!

Your Natalka
---
2. February 2018
New masseuse Monika
Im pretty girl. I like doing massage. For me is important your satisfaction and comfortable relax. I look forward to at yours visit.
---
31. January 2018
Soňa is back!
Hi! I just came back from long traveling and have really been missing this work. Now I am fully relaxed and optimistic! I am looking forward to massage you and cuddle with you as well, so do not let me wait.
Soňa
---
12. January 2017
New kind of Glossy massage
Because that many of you felt that we're for all kinds of fun, we'd like to encourage all our shy clients with special fantasies to tell us about them. This massage is not just for submissive types. We will be happy to go with you through anything non standard, weird or crazy - within terms of our rules.
I hope that some of our brave clients wont be mad at me for listing couple of examples, becouse only they will recognize their special fantasy :)
We can prepare you different kinds of baths - have a craving for milky bath? Or maybe you prefer beer! Or how about a bathtub filled with shaving cream? There are no limits to your imagination, we're sure of it! Is there a crazy scenario in your head, almost like a play from theatre? Or you feel like wearing something special before the massage to get yourself in the mood? Do you get turned on by things that have nothing in common with sex toys? Or simply anything? Ask away! And we are sure looking forward to hear about your ideas.
I am aware that there are some of you just rubbing their forehead and questioning our mental health right now :) And I usure you that we are more or less completely normal. What we love is to differ from stereotypes and many questions about something special open a way for us.
Overcome your shy self and fear not to ask us anything by private message on profile of masseusse you've chosen. At this moment there are three of our masseusses that stand out in this matter - Ester, Natálka and Alisa. Be sure that these girls wont freak out about anything :) They also came up with the gallery that shows you small fragment of possibilities that Glossy massage brings.
---
4th. January 2018
Happy New Year!
With a small delay we wish to all our faithful, unfaithful and potencional customers that new year brings you what you crave for. We hope you will be happy, healthy and that you will visit our saloon more for fun and inspiration, than becouse of painful back
---
2017
---
2016
---
2015
---
2014
---
2013
---
2012
---
2011
---
2010
---